When it comes to getting the best auto service for your time and money, our auto service center at Fred Bean Volkswagen of Devon has the right resources for you. Drivers in Devon, Wayne, and Paoli know that they can rely on us for any issue that might pop up-or something as simple as a routine oil change!
Oil Change in Devon PA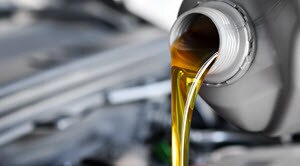 Choosing the right facility to care for your vehicle has never been easier with our auto service center in Devon. At our service center, your oil changes will be quick and efficient, not to mention an easy way to ensure your vehicle is always up and running like new.
When you visit us, you'll be taken care of by a team of highly experienced and knowledgeable auto technicians. We'll make sure we use products that are specific to your vehicle model and engine needs.
Oil Change Specials
We want to do what we can to help ensure that maintenance is never a financial burden, which is why we often have oil change specials. By offering our customers some of the best prices around, combined with exceptional service, you can guarantee your vehicle will be in great hands.
You can check out our service coupons right here on our website, or contact us to see what specials we have going on! With our service center, we want you to save where you can.
 A Full-Service Dealership
Oil changes are just the beginning of our what our service center offers. Attached to our showroom, we'll assist you with all of your car buying needs, from choosing the right vehicle to financing, and, of course, service down the road.
As a whole, our team is ready and willing to help you out with whatever your vehicle-or future vehicle-needs may be.
Looking for an Oil Change near You?
If you're in the Devon, Wayne, or Paoli area, then contact us for all of your oil changing needs today! And, of course, we'll fill you in on our other amenities, and answer any questions you might have about our auto service center. We look forward to hearing from you!