If you want plenty of cargo space and style in your vehicle, then you need a brilliantly engineered SUV, such as the 2020 VW Atlas or the Dodge Durango. Many drivers in the Devon, Wayne, and Paoli areas have already made the switch to an SUV. When you're ready to join them, you'll need to decide which one's right for you.
However, with so many to choose from, how do you know which model will suit you best? That's why the team at Fred Beans Volkswagen of Devon has decided to put two of the best models in a head-to-head competition. In this comparison, learn about the differences between the 2020 Volkswagen Atlas vs. Dodge Durango to discover which SUV is better suited for your needs.
Volkswagen Atlas vs Dodge Durango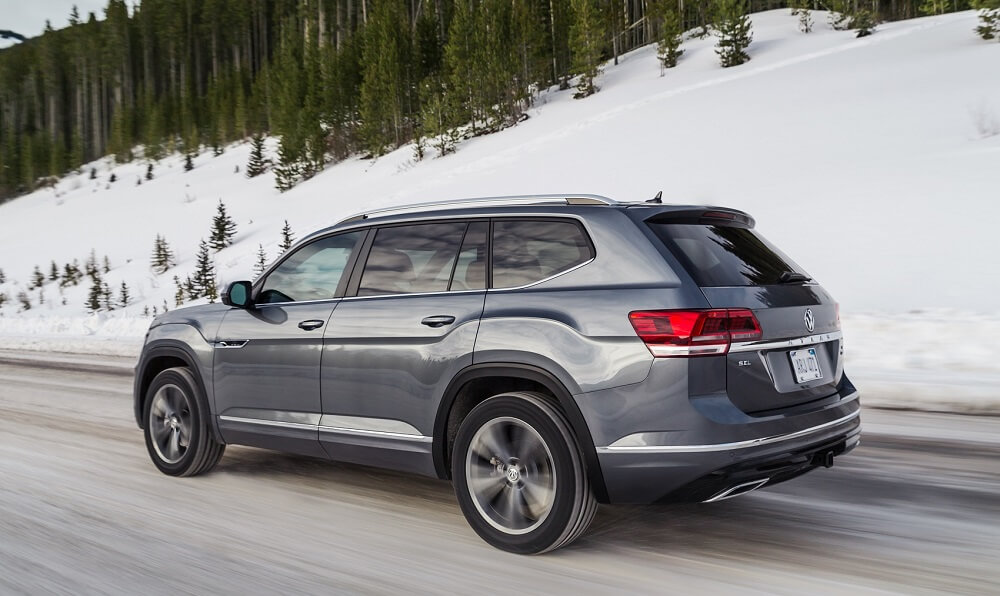 If you like comfort or plan to use your SUV to take the whole family on trips, the 2020 VW Atlas has you covered. Let the VW Atlas hold your world with its vast interior cabin and spacious third row. Your rear seat passengers can enjoy 33.7 inches of legroom and 38.3 inches of headroom, while rear seat passengers in the Dodge Durango only get 31.5 inches of legroom and 37.8 inches of headroom.
It's not just the passengers who will benefit and have extra room in the Volkswagen. The VW Atlas also offers more cargo room. With an incredible 96.8 cubic feet of cargo volume, it far surpasses the Durango's 84.5 cubic feet. While the Durango's cargo volume is impressive compared to plenty of other SUVs, it simply can't compete with the VW Atlas.
Volkswagen Atlas vs Dodge Durango: Technology
One of the best parts of any modern vehicle is the integrated tech. It would certainly be unusual to see a car without a touchscreen on the dash somewhere, but both the 2020 Volkswagen Atlas and the Dodge Durango go above and beyond. While the Durango has some rather innovative features, nothing compares to the Digital Cockpit of the VW Atlas. The instrumentation panel is completely digitized, including your gauges, allowing you to customize their organization as you like.

The Volkswagen Atlas also features a comprehensive infotainment system that allows for Apple CarPlay® and Android Auto™. The Dodge Durango's system features this compatibility as well, but the system on the VW Atlas is more responsive and intuitive to use. The navigation features are specifically emphasized by the Durango, yet the VW Atlas does it better with a huge virtual cockpit, so your navigational data is convenient to access.
Volkswagen Atlas vs Dodge Durango: Safety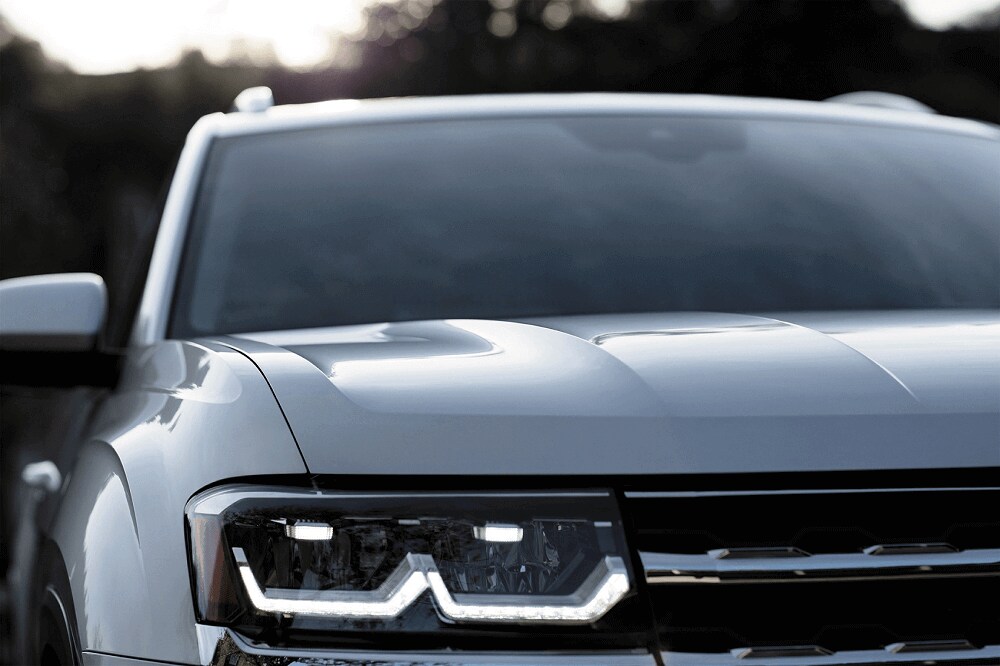 If you plan to bring your family along for the ride in either of these SUVs, their safety is of utmost importance. Fortunately, both vehicles are incredibly secure, but the 2020 Volkswagen Atlas has a few additional features to provide greater peace of mind. Blind-spot monitoring, electronic brake-pressure distribution, and more are available in both models, but the VW Atlas delivers a cut above the rest to protect you and your loved ones. 
The Dodge Durango was designed to prevent collisions from ever happening in the first place. The VW Atlas was also, but Volkswagen understands that, unfortunately, sometimes they're unavoidable. That's why the VW Atlas includes an Automatic Post-Collision Braking System that will stop your car automatically after a collision to ensure that you don't roll further into harm's way.
Test Drive the 2020 Volkswagen Atlas
Both of these SUVs have plenty to offer, but in the 2020 VW Atlas vs. Dodge Durango matchup, the 2020 Volkswagen Atlas reigns supreme. With its higher-level interior, technology, and safety features, it stands to be one of the greatest SUVs ever engineered. Reading about it will only get you so far, though. The only real way to understand its superior qualities is to experience it for yourself.
If you live in the Devon, Wayne, or Paoli area, come down to Fred Beans Volkswagen of Devon to see the 2020 VW Atlas in person. Our knowledgeable team knows the vehicle inside and out, and we can help you learn all you need to know. Visit us or call to schedule your test drive today!