West Chester is a borough in southeastern Pennsylvania with a population of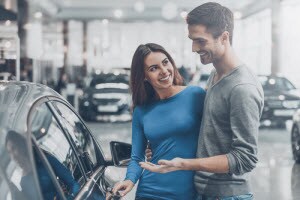 about 20,000 people. This bustling borough began in 1762 with a tavern license and steadily grew to a community that was officially incorporated in 1799. It played a role in quite a few historical occasions, such as being the site of one of the first American railroads built in 1832. Abraham Lincoln's first biography was also published here. In the 20th century, West Chester formed a productive industrial economy. The stock market crash slowed them down for a bit, but they bounced back as the largest manufacturer of penicillin in the country.
Modern-day West Chester features numerous attractions for residents and travelers alike. One of the most impressive features of this borough is the West Chester Public Library, which has been open since 1872. If you're a history fan, be sure to visit the American Helicopter Museum and Education Center, and the Chester County Historical Society. Don't forget to check out the annual Chester County Restaurant Festival when it's time for a wide variety of food and craft vendors.
To see everything West Chester has to offer, you need a reliable way to get around, and few vehicles can claim to be as reliable as a Volkswagen. Whether you drive the Atlas, Jetta, or something else entirely, you can always rely on a Volkswagen to get you where you need to go in style. All that's left is finding a Volkswagen dealer near West Chester, PA. Luckily, Fred Beans Volkswagen can help.
About Our Volkswagen Dealership near West Chester
Our Volkswagen dealer near West Chester, PA, is part of the Fred Beans family of dealerships-the largest dealership family in Pennsylvania. Since the beginning, we've been committed to fulfilling the purpose of the original Fred Beans small service station founded in the late 1950s. Above all else, we strive to provide the absolute best customer service for our community's automotive needs. When you come to any of our lots, you can expect top-of-the-line customer service. We want your car-buying journey to be as relaxing and thrilling as possible.
In order to serve you best, our Volkswagen dealer near West Chester, PA, is a full-service dealership. Not only do we host an expansive collection of new and pre-owned Volkswagen vehicles, but we also include a service center and financing team. Our service center is staffed by highly trained professionals, who are dedicated to keeping your vehicle on the road for as long as possible. Our financiers can help you find the best interest rates for your car loan by connecting with their longstanding network of banks and lenders. Whatever your automotive issue is, we're glad to help.
Volkswagen Dealer near West Chester
If you're looking for the best Volkswagen dealer near West Chester, PA, look no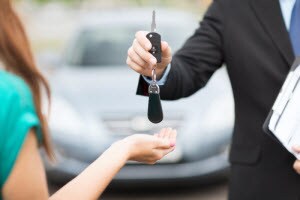 further than Fred Beans Volkswagen of Devon. With our unrelenting commitment to customer service, you can be sure that you'll find a stunning vehicle perfectly suited for your needs. We constantly update our online inventory, so feel free to peruse as much as you want.
If you'd rather see our collection in person, come by and one of our friendly team members will show you around in person. Visit us, or call us today to learn more!