When you're making your daily commutes around the Devon, Wayne, and Paoli areas, you want a vehicle that'll get you up and down Route 30 with ease.
Fred Beans Volkswagen of Devon compared two solid options, the 2018 Volkswagen Jetta and 2018 Chevrolet Cruze, to find which is the better pick for getting around town.
2018 Volkswagen Jetta

2018 Chevy Cruze

Torque

184 lb-ft

177 lb-ft

EPA-Estimated Fuel Economy City

28 MPG

27 MPG

EPA-Estimated Fuel Economy Highway

40 MPG

38 MPG

Adaptive Cruise Control

Available

Not Available

Automatic Post-Collision Braking System

Available

Not Available
2018 Volkswagen Jetta vs Chevy Cruze: Performance Specs
If you're looking for a vehicle that won't need frequent fill-ups, both the Jetta and Cruze make for mighty contenders.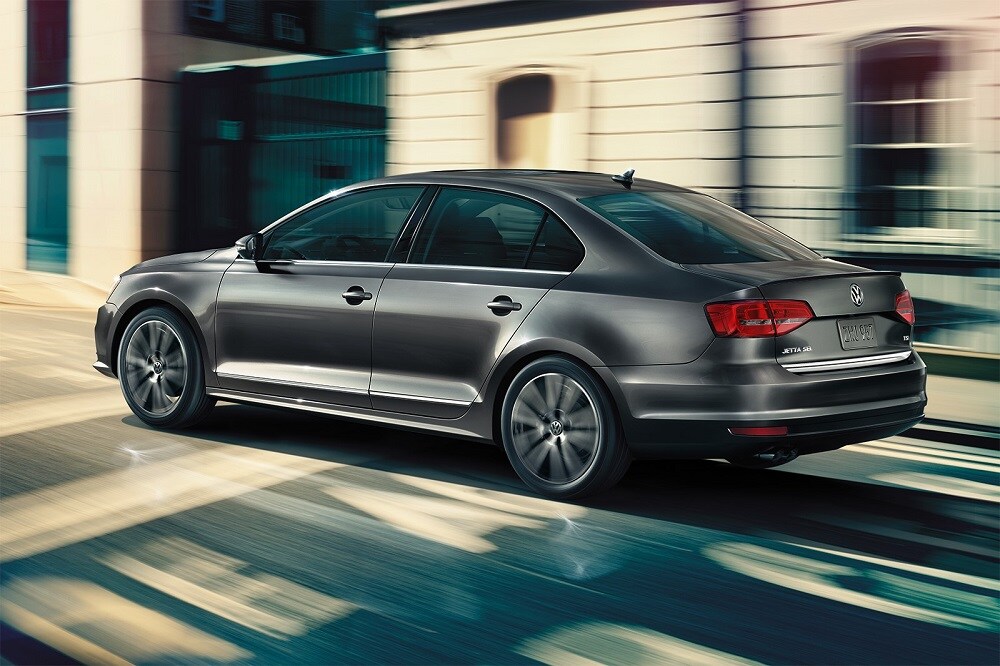 The base trim of the 2018 Cruze gets an impressive EPA-estimated 27 MPG city and 38 MPG highway fuel economy. The base trim of the Jetta, however, goes further between top-ups, with an EPA-estimated 28 MPG city and 40 MPG highway fuel economy.1
This is possible because of the highly efficient engine in the Jetta. While the 1.4L turbocharged 4-cylinder engine in the Cruze produces 177 lb-ft of torque, the 1.4L turbocharged and intercooled engine in the Jetta produces 184 lb-ft of torque.
Overall, the Jetta base trim will accelerate faster after sitting at a light on Route 202. It will also cost you less fuel to do it.
Jetta and Cruze Safety Systems
Both Sedans include available safety tech systems that aim to prevent collisions from happening. These systems include a Blind Spot Monitor, a Forward Collision Warning System, and Rear traffic alerts.
The Jetta offers available Adaptive Cruise Control, as well, which automatically adjusts your cruise control speed to maintain a safe following distance. This is not something you'll find in the Cruze, meaning drivers will have to manually adjust cruising speed or exit cruise control altogether when approaching a slower-moving vehicle.
The Jetta also features an available tool that activates after a crash has occurred. After an accident, the Automatic Post-Collision Braking System automatically applies brakes to stop or slow the vehicle to prevent kinetic energy from causing any additional impacts.
The Cruze doesn't offer this feature, so drivers have to work harder to bring their vehicle to a stop after a collision.
Exterior Features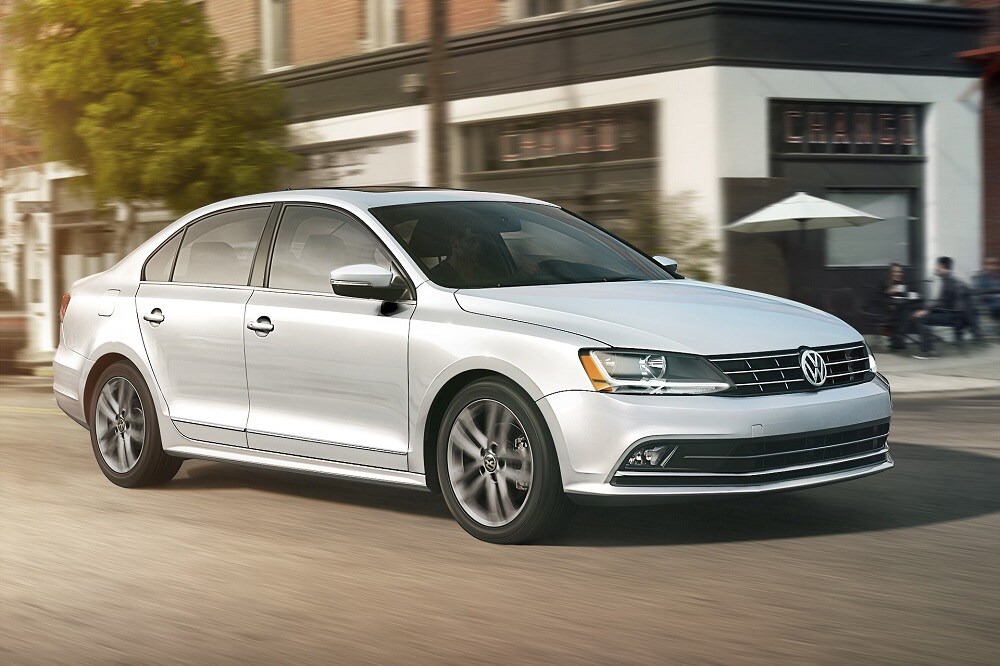 When driving conditions are less than ideal, both the Jetta and Cruze have available options for making inclement weather more manageable.
Both sedans offer power, heated side mirrors that defrost or defog for improved visibility when driving in the rain, snow, or extreme cold. The Jetta makes this feature standard in all models. Cruze drivers would have to upgrade to a higher trim level before this feature would become available.
The Volkswagen Jetta also makes fog lights available in the base trim, while the Chevy Cruze would require an upgrade to make them available, as well.
Drivers looking for a bit more tech to help them take on the weather will enjoy the available heated windshield nozzles and rain-sensing windshield wipers in the 2018 Jetta. These wipers automatically respond to rain or snow and adjust their speed accordingly.
Drivers in the 2018 Cruze do not have this option available and have to adjust their windshield wipers manually.  
Test Drive the 2018 Volkswagen Jetta
After comparing the 2018 Volkswagen Jetta vs. Chevy Cruze, the Jetta has emerged as our top pick for your day-to-day drives around Devon, Wayne, and Paoli.
If you want to give the Jetta a try for yourself, pay us a visit at Fred Beans Volkswagen of Devon and we'll get you behind the wheel. Schedule your test drive now!
1 Your mileage will vary and depends on several factors, including your driving habits and vehicle condition.