If you're on the hunt for an SUV that can handle your busy lifestyle in Devon, Wayne, or Paoli with ease, we have the vehicle for you. Well, it's actually two because both the 2018 Volkswagen Tiguan and the 2018 Ford Escape bring their A game when it comes to features local drivers care about.
In this comparison, you'll learn more about how these two vehicles stack up against each other when it comes to performance, interior, and safety. Let's get started!
Tiguan vs Escape: Performance Specifications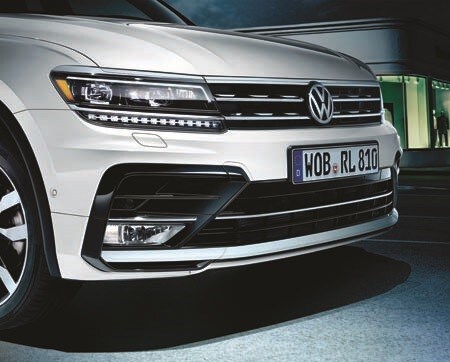 The 2018 VW Tiguan gets the ball rolling with a 2.0-L turbocharged TSIÒ 4-cylinder engine, 8-speed automatic transmission, and front-wheel drivetrain. This power combination puts out an impressive standard 184 horsepower and 221 lb-ft of torque.
Compare this with the 2018 Ford Escape. This vehicle is standardly equipped with a 2.5-L 4-cylinder engine but only offers a 6-speed automatic transmission. You won't have quite as many benefits as you would with an 8-speed transmission, such as improved fuel efficiency and quicker pick-up.
Additionally, the Escape only offers 168 horsepower and 170 lb-ft of torque in the base trim. To access power like the Tiguan, you'll have to upgrade several trim levels.
Tiguan vs Escape: Interior Comfort & Cargo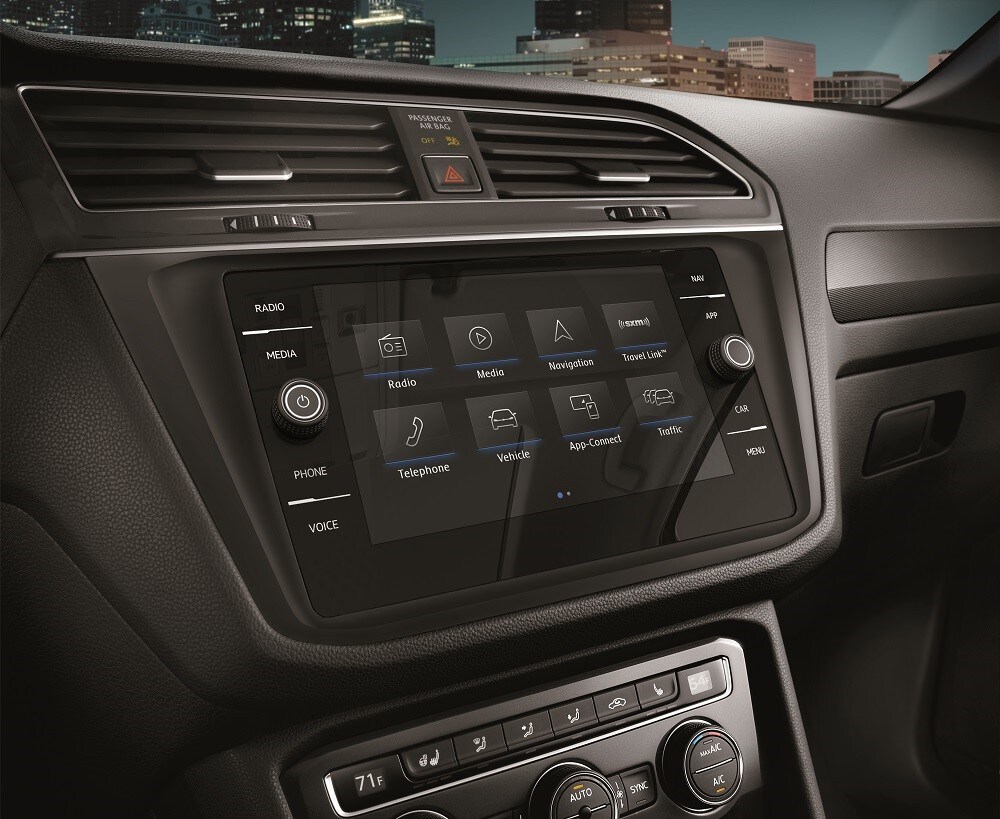 To go with the power offered by the 2018 Volkswagen Tiguan and the 2018 Ford Escape, they both offer a variety of features geared towards comfort including available leather seating and dual-zone automatic climate control system.
In addition to these features that the VW Tiguan shares with the Escape, you'll also have access to top-notch comfort features like available heated seats. Unfortunately, the Escape doesn't offer this feature in any of its trim levels.
Not only that, but you'll be able to squeeze two more people into the Tiguan. The Escape maxes out at five passengers while the Tiguan has more than enough room for seven.
Tiguan vs Escape: Advanced Safety Features
You can count on both the 2018 Volkswagen and the 2018 Ford Escape to have your back no matter what direction you're moving in. Both offer a variety of smart safety features Blind Spot Monitoring, Lane Departure Monitoring, Adaptive Cruise Control, and Forward Collision Warning with Autonomous Emergency Braking.
The last feature uses sensors to monitor the vehicles in front of you. When it detects a potential collision, you're the first to know so that you can react. Even if you don't react in time, you can count on this system to automatically apply the brakes for you.
What you won't be able to count on in the Escape, though, is the Intelligent Crash Response System. This standard feature in the Tiguan does several things for you in the aftermath of an accident including turning the fuel pump off, unlocking the doors, and activating the hazard lights.
2018 Volkswagen Tiguan vs 2018 Ford Escape: The Winner
As you can see, there's plenty to be excited about in both the 2018 Volkswagen Tiguan and the 2018 Ford Escape. However, we at Fred Beans Volkswagen of Devon believe there's a clear cut winner.
SUV drivers in Devon, Wayne, and Paoli will appreciate the Tiguan impressive standard power, extra seating, and advanced safety features. Come experience these remarkable features and more for yourself by giving us a call and scheduling a test drive today!