Reserving Your New Volkswagen
Fill out the form below and one of our representatives will contact you in regards to reserving your new VW!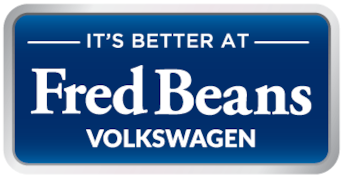 How can we help?
* Indicates a required field
Reserve Your Volkswagen at Fred Beans Volkswagen of Devon
Buying a new Volkswagen car or SUV can be accomplished in multiple ways. Whether you're looking for a brand-new model directly from our dealership or you'd like to order your custom-designed Volkswagen vehicle, our Fred Beans Volkswagen of Devon team is here to help.
Why Should I Reserve My New Volkswagen Car or SUV?
There are many reasons why pre-ordering a new VW model may be the right choice for you. Whether you already have a specific Volkswagen car or SUV picked out for your Newtown Square commute or you still aren't sure which new model fits you best, you can begin the pre-ordering process with our online pre-ordering form.
Here are a few reasons why you'll want to consider pre-ordering a new Volkswagen car or SUV.
You Pick Your Vehicle - When you order a new VW model, you can choose exactly what you want. While we strive to have a wide variety of new Volkswagen cars and SUVs on our lot, we may not have the perfect combination for you. If you pre-order a new vehicle, you can pick the model, trim level, color, included packages, powertrain, and more. This creates your perfect Volkswagen.
 
You Pick Your Price - While you're choosing the features you'd like in your new Volkswagen vehicle, you'll see the starting price fluctuate. Pre-ordering allows you to adjust items in your vehicle until you have a price that fits your budget.
 
You Get Your Vehicle - If you don't pre-order a new VW model and you want to pick one from our lot, you may have to compete against other customers. Avoid this hassle by ordering your own model.
Fill Out Our Pre-Ordering Form to Get Started
If you'd like to begin the pre-ordering process, simply input your information into our online form. Once submitted, we'll contact you via your preferred method of contact and get you on your way to your new Volkswagen car or SUV near Malvern and Wayne.