If you're looking for a new Volkswagen Tiguan in Devon, Paoli, or Wayne, why not consider a lease? Volkswagen vehicles are some of the most advanced models on the market, and choosing a lease gives you the advantage of enjoying all the hottest features without the long-term commitment.
Learn more about the benefits of leasing a Volkswagen Tiguan and discover the competitive Volkswagen Tiguan lease deals from Fred Beans Volkswagen of Devon.
Volkswagen Tiguan
The Volkswagen Tiguan has been redesigned to become an even more competitive option in the compact SUV class. It not only offers a large cargo hold, a spacious interior, and reliable performance, but it also has a long list of standard and available features.
The VW Tiguan comes standard with a 6.5-inch touchscreen infotainment system, Android Auto™ and Apple CarPlay™ integration, MirrorLink® in-car smartphone integration, and a USB port. It's also available with the Volkswagen Digital Cockpit, a 9-speaker Fender® sound system, HD radio, satellite radio, navigation, and an upgraded 8-inch infotainment system.
Leasing Advantages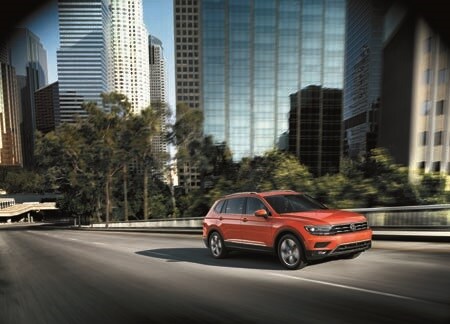 Leasing a vehicle has many advantages over buying, most of which come from the short-term commitment. With an auto loan, you continue to pay for a vehicle long after its depreciation period, and you may need to sell or trade it in to get a newer vehicle.
With a lease, you only have a vehicle for a few years, giving you all the benefits of the newest technology, and you're free to move on to the next vehicle when the lease term is up. Leasing typically has lower monthly payments and little-or-no down payment as well, so you may be able to choose from a wider range of vehicles than you initially thought.
A lease deal is flexible as well, so if you do fall in love with your vehicle, you have the option to buy out the lease at the end of the term.
Volkswagen Tiguan Lease Deals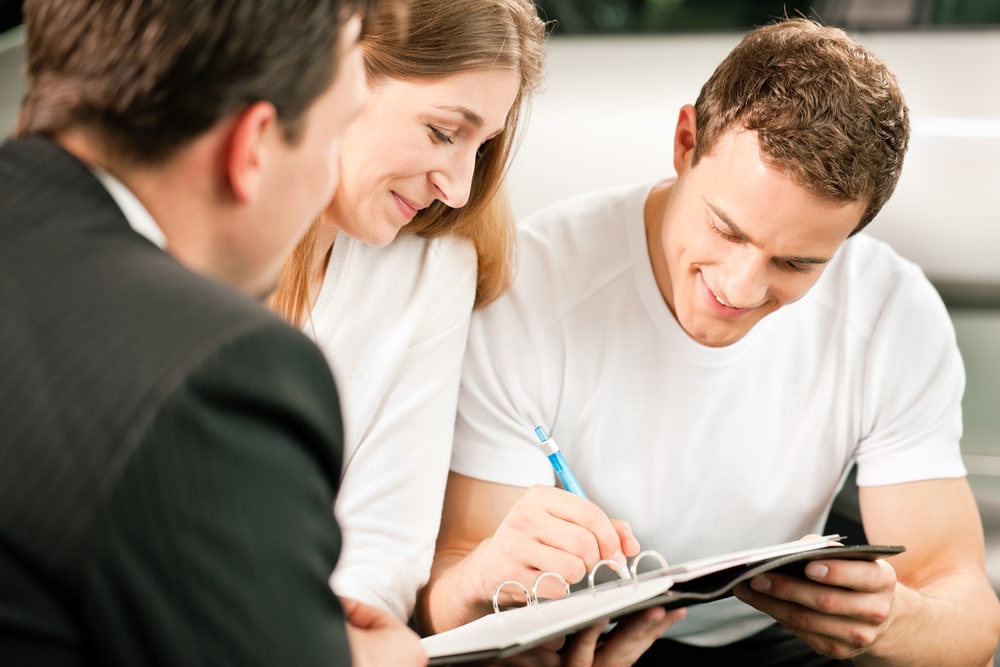 Whether you buy or lease, it's important to start your search at a dealership with a wide selection of Volkswagen Tiguan models. At our Volkswagen dealership, we have a large inventory of Volkswagen Tiguan models, all equipped with a variety of exciting features and options to enhance the driving experience.
If you prefer to buy, we also have a wide selection of new and used Volkswagen models for purchase. Whether you want a brand-new model or a low-mileage used vehicle, we'll be happy to help you navigate your selection and find your perfect match. When you're ready, we'll get you started with a test drive!
Find Your Volkswagen Tiguan
If leasing a Volkswagen Tiguan seems like the right choice for you, visit Fred Beans Volkswagen of Devon to see what we have to offer. We have all the hottest VW Tiguan models on the market, as well as a friendly and knowledgeable sales team ready to assist you through every step of the process. Call or visit our dealership today to browse our selection of Volkswagen Tiguan models and learn more about our competitive Volkswagen Tiguan lease deals!