Welcome to the Fred Beans Service Department! On this page, you'll find all kinds of important information regarding your vehicle's maintenance needs and the many automotive services that we offer drivers in the greater Philadelphia area.
Our customers are like family, in that they can always rely on us for help. At Fred Beans VW of Devon, we strive to provide you with the best automotive service and unparalleled customer service. Your satisfaction is our highest priority, and that's what you get when you schedule your automotive service with us.
Drivers in the areas of Devon, Newtown Square, Malvern and Wayne PA should read ahead to learn more about our many maintenance services, collision center, and parts department!
Our Expansive Service Menu
Routine maintenance is integral to keeping your vehicle in the best condition possible for as long as possible, and there's no better team to do the job than our service team at Fred Beans. Our team of expertly trained service technicians have many years of experience working with all types of vehicles.
Whether you need an oil change, tire rotation, brake repair, or inspection, you can count on our professional service team to get the job done quickly and correctly.
Our Convenient Collision Center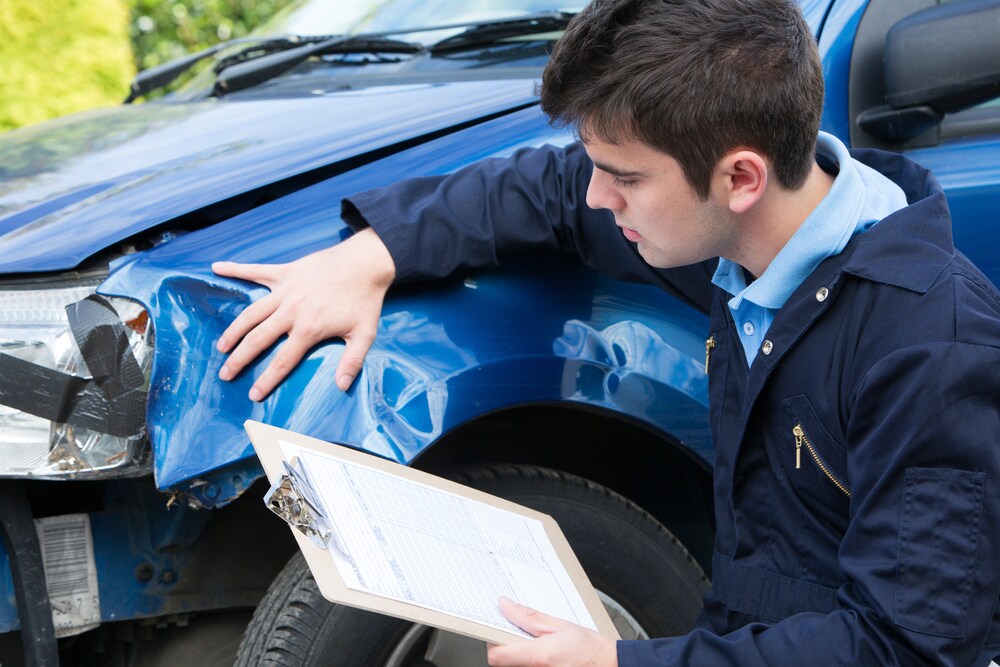 Our service team is not only equipped to take on all of your routine service needs but also your unexpected service needs. Accidents happen and we're here to help you put the pieces back together so you're back out on the road in no time.
Our state-of-the-art collision center offers 24-hour towing services so we can get to you when you need us. After we get your vehicle back to the collision center, we'll start working right away, getting your vehicle back to its original condition.
Our On-Site Parts Department
Would you rather take matters into your own hands and perform all of your own maintenance in the comfort of your garage or driveway? We're on board with that, too! At our service center, we offer an array of genuine parts and accessories for you to buy and take home with you.
Additionally, ordering the parts you need couldn't be easier. Just give us a call at our parts center or stop by on your way through town, and one of our friendly service technicians will be happy to help. Even if you don't quite know what you need for your next at-home service project, they'll help you get set up for success.
Service Your Vehicle with Us!
We at Fred Beans Volkswagen are here to provide all of the maintenance and repair services that you need to keep your vehicle in tip-top shape. Now that you have a better idea of what we can do for you in our service center, we hope you'll think of us when you're in need of maintenance, repairs, or parts.
Think that time might be now? Drivers in the areas of Devon, Wayne, and Paoli can make a service appointment today right on our website or by giving us a call at the service center!
Fred Beans Service Customer Reviews
"My car needed inspected, oil change and new brakes and I knew I could not wait until after we got through the COVID-19 pandemic. I had originally scheduled my appointment with another Chevy dealer and called to ask what policies they had in place during this unfortunate time. Unfortunately they were unable to answer that question for me when I called, including a manager who I left a voice mail for asking for a call back that I never received. In looking at your website, you had it all spelled out as to what you were doing and I was very impressed with the precautions you were taking not only for me and my car, but for your staff. I felt confident that all would be fine if I had my car serviced by you during this difficult time. It was and I really appreciate the process you had in place, thank you!!"
By Service Customer on 03/30/2020

"Awesome customer service and work, especially in this time of an ongoing pandemic. Thank you for putting your customers front and center at this difficult time while at the same time ensuring the safety of your team."
By Service Customer on 04/01/2020
"

Ray was simply fantastic! Explained everything regarding my vehicle. Was especially diligent and sympathetic to our current affairs. I felt cared about and was truly taken care of! THANK YOU!

"
By Service Customer on 04/03/20
"Thank you during this trying times to give me somewhere to go for an oil change and be able to wait. As a single person it is hard for me to drop my car off and pick it up. Service was great as always! "
By Service Customer on 04/04/2020
"I am needed at work a few days each week. I needed my vehicle serviced but was concerned about how I would be safe from the corona virus. Everyone in the service department was well prepared to "social distance" and my vehicle was disinfected before and after the service. My sincere thanks to the staff who come to work each day to provide this essential service."

By Service Customer on 04/27/2020

Hours
Monday

7:30AM-6:00PM

Tuesday

7:30AM-6:00PM

Wednesday

7:30AM-6:00PM

Thursday

7:30AM-6:00PM

Friday

7:30AM-6:00PM

Saturday

7:00AM-3:00PM

Sunday

Closed