Finding your next vehicle is an exciting process but it does take quite a bit of research to get there. We at Fred Beans Volkswagen of Devon want to make this part of the car-buying process as easy as possible for our customers in Devon, Wayne, and Paoli.
That's why we've compiled all of our trim level reviews and put them in one place for your convenience. Below, you can learn about all of the models you want to know more about. But first, read ahead to see what you can gain from reading our trim level reviews!
How Our Trim Level Reviews Can Help You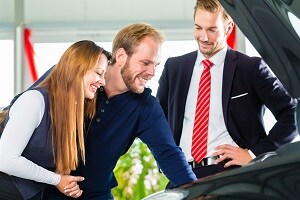 Our trim levels have many benefits. Our team works hard to provide you with the most detailed and accurate information available so that you make the most educated decision possible when you choose your next vehicle.
One benefit of our trim level reviews is that we show you the differences between every trim level of a model, not just the most popular trim levels. Believe it or not, there can be very drastic differences between the trim levels of once specific model, so we make sure that we cover them all.
Another great benefit of our trim level reviews is the opportunity to learn about features you may not have heard about yet. With more advanced and more impressive features coming out each year, it'd be a shame to miss out on something you never even knew you needed in your next vehicle.
Get the Ball Rolling Right Now!
As you can see, the reviews on this page include all the information you need to narrow down your search for the perfect vehicle for you. Getting started is easy - all you have to do is scroll and click on the models you're interested in learning more about.
When something catches your eye and you're feeling strongly about a particular trim level, don't hesitate to give us a call. We at Fred Beans Volkswagen of Devon are ready and excited to help you through the next step of the process. The short drive from Devon, Wayne, and Paoli will be worth it!